Retail!
Stores want compliant brands!
Let us license your brand for Novel Food and market legally in the EU and UK market.
The Novel Food Law is a game changer.
As a result of Novel Food licensing - we will soon offer a wide range of products for white label. Create your own compliant Novel Food registered product with the click of a button.
GMP CBD Isolate with Novel Food application

Cannabinoid-containing extracts are regarded as novel foods in
accordance with Regulation (EU) 2015/2283.
Your brand must have a Novel Food license to be legally allowed on the market.
When you purchase our CBD isolates/distillates for your product formulations, we can license your brand. If you are currently purchasing extracts from a dealer without a Novel Food license, you have no possibility of getting a license. Only extracts sold by a Novel Food licensed dealer can authorize a Novel Food license.
Time is running out! Choose our Novel Food registered GMP extracts and get a Novel Food license for your brand
See certificate of analysis. 
About Us
The Novel Food Law is expected to radically change the cannabis industry
Our white label CBD edibles only need your label to be on the market.
We are are currently formulating white label CBD products that are compliant with the Novel Food licensing requirement.
Novel Food law impacts everything you put into your mouth and that includes oils and tinctures. No longer a grey market, the Novel food law will opening up a whole new market in CBD edibles.
When you purchase our GMP CBD extracts, we can authorize a Novel Food license so your products are compliant.
Custom content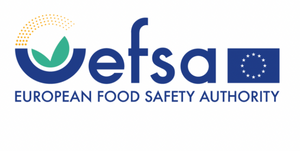 Novel Food Regulations in the EU, UK, and the USA